BMFServices
0.0

out of

100
based on
0
ratings.
0
user reviews
I am a freelance 3d designer specializing in mechanical design. I have been using Solidworks 3d
for the last 5 years and have been involved in the design and build of numerous assembly and test
machines, retrofits, end of arm tooling, pick and places, etc. Before designing I was a machinist and assembler for 5years. I have been involved in projects ranging from the automotive industry to the medical industry. My services include reverse engineering, assembly and test machine concepts, assembly and part modeling and modification, detail drawings for manufacturing /fabrication, bills of materials, product design, prototyping, and 3d printing.
Deliverables
Working 3d models, detail drawings, bills of materials.
Services offered by BMFServices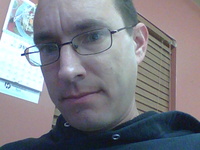 Order for $35/hour
Get a full refund if not satisfied
About BMFServices
mechanical design using solidworks